AppliedPhotophysics CHIRASCAN PLUS CD SPECTROMETER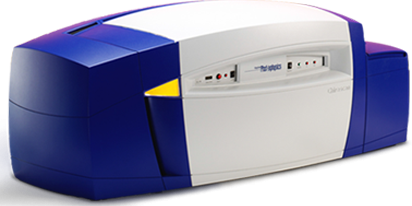 AppliedPhotophysics CHIRASCAN CD SPECTROMETER measures CD spectra and Absorbance at the same time.
CD cuvettes pathway as low as 0.05 mm, available sizes include 1 mm, 2 mm, 5 mm, 10 mm depending on experiment design. 10 mm cuvette can be used with magnetic stir bar for sample titration.
Possible measurment of CD during thermal melting of proteins. Temperature ramping from 5 °C to 95 °C.
Measurment from 170 nm to 1150 nm.