PLATE INCUBATORS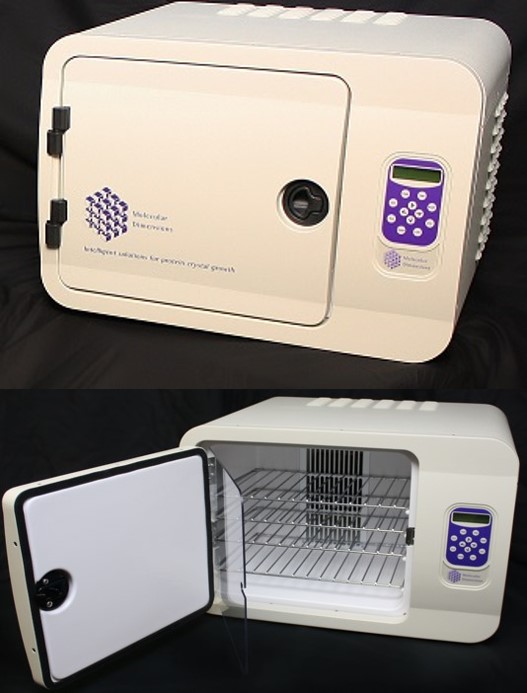 As temperature is important for successful crystallization trials we offer variety of incubators to store crystallization plates in vibration free environment. Temperature range from 4 
°C to 20 
°C.
Molecular Dimensions bench top incubators at 9 °C and 16 °C
Crystal Farm imaging system set up at 12 °C with automated imaging technology
Crystallization walk-in rooms set up at 4 °C and 20 °C with stereo microscope and camera to capture images
We offer also anaerobic plate storage under Argon. Please contact in advance to set up chamber.